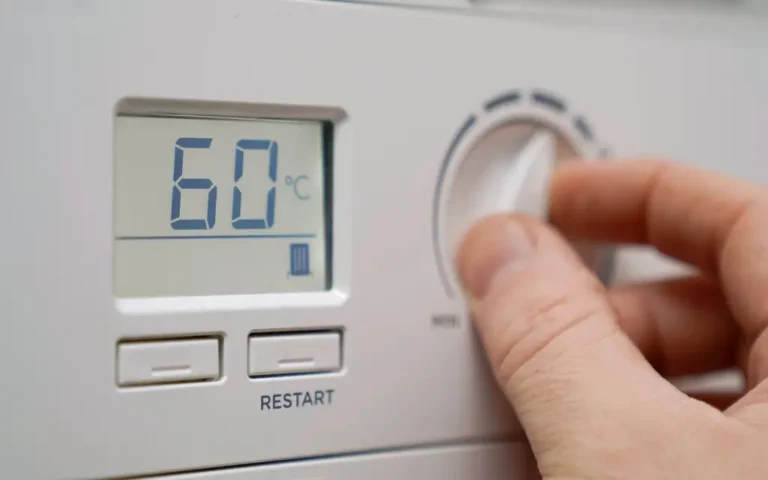 The latest assessment by the NIC, the government's independent advisers on infrastructure policy, highlights the significance of heat pumps and heat networks as the primary solution for transitioning away from gas-based heating.
Improved infrastructure to boost economic growth across the UK and meet climate goals is both achievable and affordable if the right policy steps are taken now, it claims. It proposes substantial annual investments for the next 15 years to support this transition, including full funding for low-income households, initial subsidies and increased energy efficiency.
The £6.4 billion pound challenge
With the current rate of heat pump installations barely scratching the surface of government targets, the advisers called for the "collective mettle to turn commitments into action that will reap rewards for decades to come" saying that government needs to vastly expand subsidies for heat pumps in order to meet net zero goals.
It comes after the policy update from Rishi Sunak last month which saw him accused him of watering down the UK's net zero plans, despite the prime minister pledging that the country "will still meet our international commitments and hit net zero by 2050".
NIC chairman Sir John Armitt said he found it "hard to accept" Mr Sunak's assurances.
"We've got a 2035 target [on boilers] which is only 12 years away," Sir John told reporters.
"I find it hard to accept that we are likely to meet that when we are installing 50-60,000 heat pumps at the absolute most per annum at the moment when the government has set itself a target of 600,000 heat pumps per year by 2028."
The Boiler Upgrade Scheme only receives £150m of funding annually and the commission has called for this to be expanded to around £6bn a year.
Its recommendations include:
backing electrification as the only viable option for decarbonising buildings at scale
fully subsidising heat pump installations for one third of households – based on income
offering £7,000 support to all other households to switch to a heat pump or heat network
With 7 million buildings in England needing to transition to heat pumps or heat pump networks by 2035 to meet the Sixth Carbon Budget, the NIC recommends a yearly allocation of approximately £1.3 billion until 2035 to fully cover the expenses associated with heat pump installations for lower income households.
Alongside this, an annual budget of around £1.9 billion until 2035 should be earmarked for an upfront subsidy of £7,000 for households installing heat pumps or connecting to heat networks.
The NIC also suggests approximately £3.2 billion per year should be allocated until 2035 in addition to the sums above, to improve energy efficiency and facilitate heat pumps installation in the public sector estate and social housing.
Running out of time
In addition, the NIC calls on the government to rule out the use of hydrogen for heating instead focusing on its use in power generation and industrial decarbonisation.
The report also envisions new hydrogen and carbon storage networks by 2035 and advocates for increased electricity storage capacity to enhance the power grid's flexibility.
The NIC highlights the need for urgent commitment and action saying: "We have just about run out of time to switch away from gas before we miss legally binding targets to cut carbon emissions by 2035" also citing the opportunity for heat pumps "to reduce heating bills immediately, and halve them by 2050".
With the NIC regarding the biggest challenge to heat pump uptake as being the cost of installation it views a commitment to long term subsidy the key to making the shift to clean energy.
As Sir John Armitt commented: "It's literally all hands to the pumps, in this case the heat pumps!"