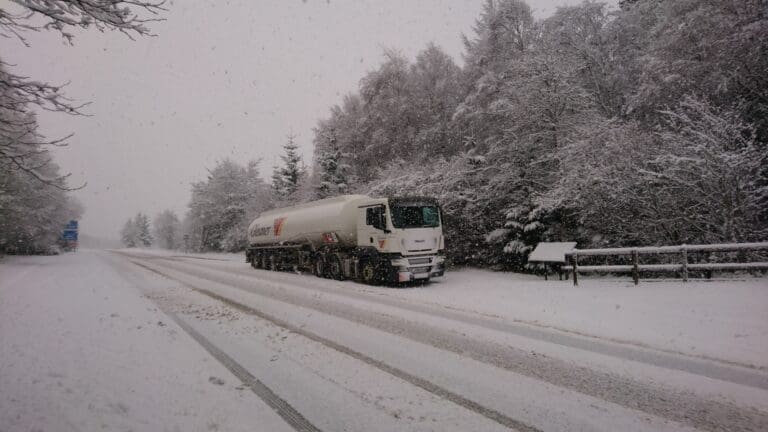 Technicians have a vital role to play in sharing the advice, which also stresses the importance of boiler servicing and maintenance to avoid expensive repairs and to maximise efficiency.
A new survey by consumer group Which? found nearly half (46%) of UK households did not turn their heating on when it was cold last winter. Nearly nine in 10 also revealed they are trying to cut back on their energy usage again this year.
Living in cold temperatures can cause increased risk of respiratory illnesses, circulatory problems and have a detrimental impact on mental health. The World Health Organisation (WHO) recommends living rooms are kept at a minimum of 21 degrees and bedrooms don't drop below 18 degrees for at least 9 hours a day.
The survey also found that four in 10 (41%) households are reducing how much they use the oven whilst a third (33%) are having fewer baths or reducing the length of showers in an effort to lower their energy usage.
Winter checklist
In response, OFTEC has issued a winter checklist to help households reduce their energy costs without resorting to turning down the temperature. The advice includes:
Check your radiators
Bleeding your radiators helps them work more efficiently by letting out any trapped air inside which can leave 'cold spots.' You can do this yourself using a radiator key. You can also turn off radiators in any rooms you aren't using and, in your main rooms, check they aren't being blocked by furniture which reduces their effectiveness.
Have your boiler serviced
It's easy to forget about your boiler but having a regular service is important to check everything is working correctly to avoid costly emergency repairs. It will also help to improve efficiency as the system is optimised during the service. Remember to use an OFTEC (for oil) or GasSafe (for mains gas) registered technician as they are regulated and follow strict safety and professional standards.
Adjust your heating timers
Many of us change our heating timers over summer but forget to put them back for winter. Make sure your house is only warming up when you need it to, particularly if you are out of the house during the day for work.
Check your fuel levels
If you're one of the 1.7 million UK households using oil heating, check you have enough fuel in your tank. Leaving it until the last minute could result in higher costs for emergency deliveries so the advice is to buy early. We recommend using a supplier that is a member of the UK and Ireland Fuel Distributors Association (UKIFDA). UKIFDA also runs a Cold Weather Priority (CWP) scheme which identifies those most at risk from the cold and takes proactive steps to prioritise deliveries to them.
Apply for financial support
If you are struggling with your heating needs, it's important to check your eligibility for financial support. The Cold Weather Payment scheme runs from 1st November to 31st March. If you receive certain benefits, and the average temperature in your area is recorded as, or forecast, to be 0˚C or below over seven consecutive days, you may be eligible for £25 a week for each seven-day period of cold weather. You may also be entitled to the Winter Fuel Payment or Warm Home Discount.
Check for draughts
Older homes are often very susceptible to draughts, increasing heat loss, wasting money and making the house more uncomfortable. Simple solutions are readily available and can be an extremely cost effective way of keeping your house warmer.
Malcolm Farrow, from OFTEC, said: "As we head into the colder months, it's a difficult time of year for many households worrying about the cost of keeping their heating on. Turning down the thermostat and living in a cold home can have a negative impact on your health which is why it's so important to check your eligibility for government schemes as financial support is available for struggling households.
"There are also other steps we can all take to help reduce our energy usage from adjusting timers to checking radiators are working efficiently. If you are concerned about your heating system, don't put off having it inspected by a technician. Delaying can lead to the problem becoming more serious and more expensive to fix. Or worse you could be left with no heating at all.
"We also recommend regularly checking in with vulnerable neighbours to ensure they are keeping warm and well this winter."