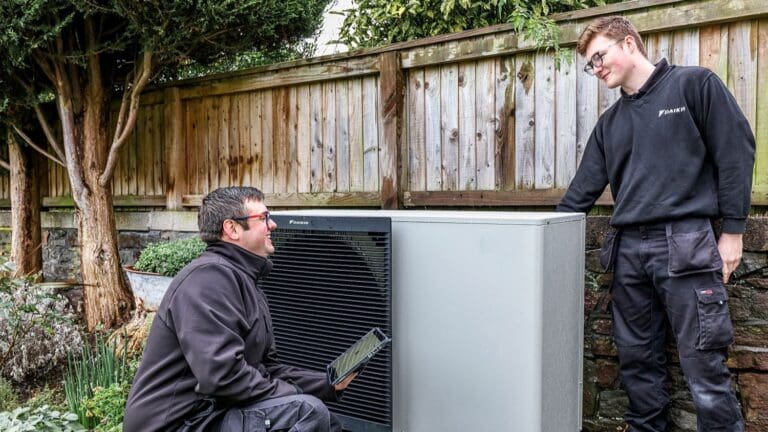 More recently, Prime Minster Rishi Sunak announced delays on crucial targets, threatening to derail progress toward net zero, which raises the question: how do we solve this problem?
Transitioning to more sustainable practices in everything from travel to home heating is a key aspect of achieving net zero by 2050. Thanks to the investment and progress already made by companies of all sizes across the UK, the announcement from the PM has seemingly done little to stall these efforts with many renowned brands doubling down on their efforts.
Daikin is one playing its part for the heating industry by implementing a range of incentive schemes that give installers every reason to make the switch to heat pump technology and help them upskill in preparation for a more sustainable world.
A simple transition to heat pump Installation
Heat pump technology emerges as a crucial, eco-friendly heating alternative to supplant traditional gas and oil boilers. The efficiency of heat pumps is truly impressive, generating 3 to 4 kilowatts (kw) of heat for every 1 kw of electricity consumed. Under ideal circumstances, they can achieve an efficiency rate of up to 400%, a substantial improvement over the estimated 90% efficiency of a gas boiler.
Despite possessing key differences to traditional heating sources in terms of sustainability and energy efficiency, skilled installers can still easily acquire the knowledge and certifications required to install, commission, and maintain heat pumps.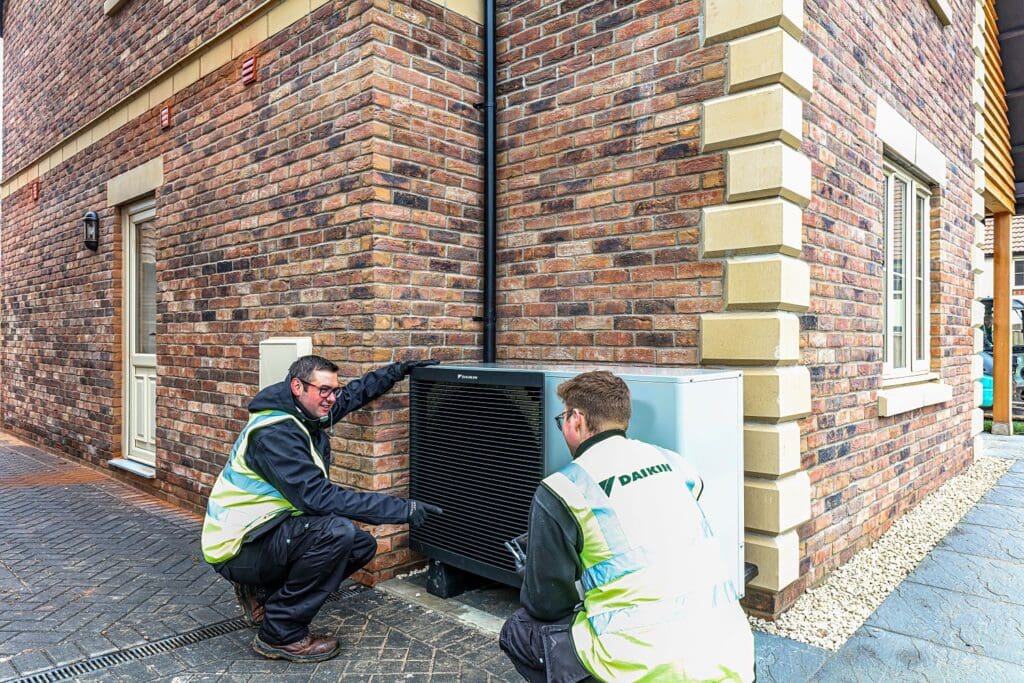 Concerns have been voiced by heating engineers about special requirements due to the use of refrigerants in heat pumps but monobloc air source heat pumps, which are ideal for most residential properties, do not require F-Gas certification for installation. The refrigerant is sealed within the unit, necessitating only water pipe connections between the heat pump and the property's heating system pipework.
Despite the recent delay to gas boiler exclusions, around 80% of homes that will be in existence in 2050 have already been built, meaning that to achieve net zero by that same year, there are around 27 million properties that will need to upgrade to low carbon heating solutions – it's a huge opportunity.
Installer incentive scheme
Under a new Incentive program introduced by Daikin in the UK, installers are rewarded with £250 each time they install a Daikin air source heat pump.
Contractors certified by the Microgeneration Certification Scheme (MCS), who install qualifying products, under either the BUS (Boiler Upgrade Scheme) or Home Energy Scotland Scheme (HESS), are eligible to receive the £250 cash incentive. The products eligible for installation include air source heat pumps in England and Wales, and air source heat pumps as well as hybrid boilers in Scotland.
Daikin's £250 reward serves as an added incentive for accredited heat pump installers to select Daikin's award-winning range of air source heat pumps for their clients. This offer is particularly attractive to gas installers looking to expand their services into renewable energy. To prepare for this transition, additional investment and training will be necessary to future-proof their skills and the £250 bonus payable per installation presents another compelling reason to embrace renewable energy solutions.
Incentives and support for new installers
A second Daikin scheme, called the new installer offer, provides free local heat pump training at a Daikin Sustainable Home Centre, along with a £100 discount on obtaining MCS accreditation. In addition, new installers enjoy a 40% discount on their first purchase of a heat pump unit at a local centre, as well as commissioning support for their first three air source heat pump installations.
BUS & HESS
The Boiler Upgrade Scheme (BUS) is a UK Government initiative introduced in Spring 2022 to encourage homeowners in England and Wales to transition from gas or oil heating systems to low-carbon alternatives. The scheme provides financial assistance of up to £7,500 to cover the initial installation costs of air source heat pumps.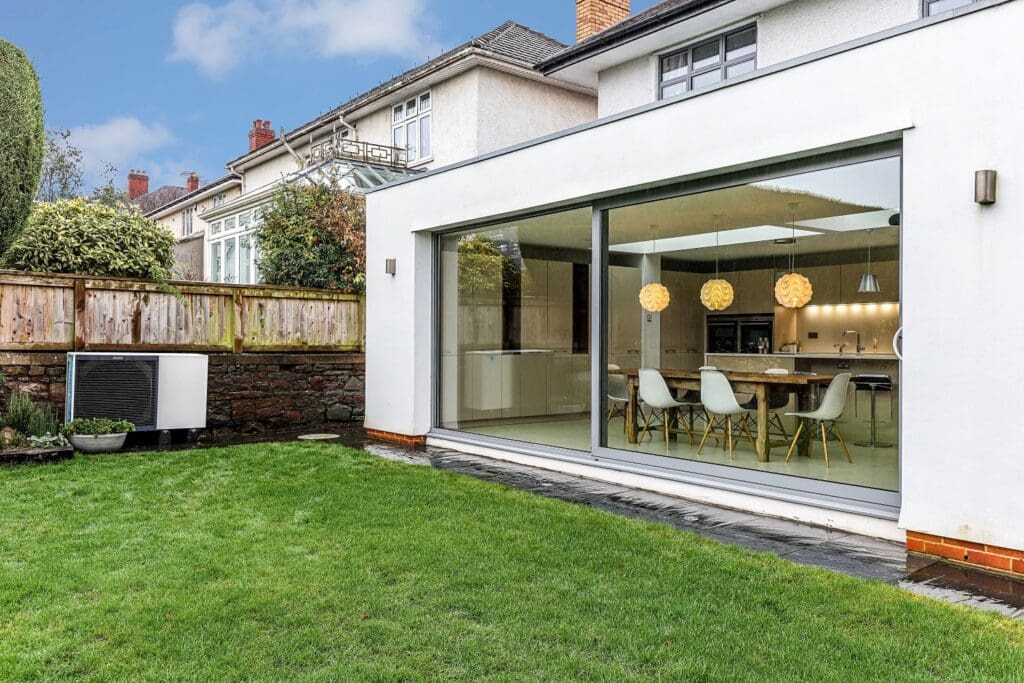 The Home Energy Scotland Scheme (HESS) is a similar program in Scotland, where individuals can receive a grant from Home Energy Scotland of up to £7,500, along with an optional interest-free loan for the same amount, for energy efficiency and zero emission heating improvements.
Supporting a seamless transition
The crucial role heat pumps will play in the low-carbon future of heating, presents a significant opportunity for businesses with the necessary knowledge and skills to offer installation and maintenance services. There has never been a better time to upskill and future-proof your service offerings and partnering with a trusted manufacturer like Daikin, which provides valuable incentive schemes and free training courses, is a smart move in this ever-changing industry.
Daikin's range of air source and hybrid heat pumps, backed with extensive training and installer support, can facilitate a seamless transition towards offering low-carbon heating solutions.
For more information about Daikin, heat pump training, the Incentive Scheme and full terms and conditions, visit here.