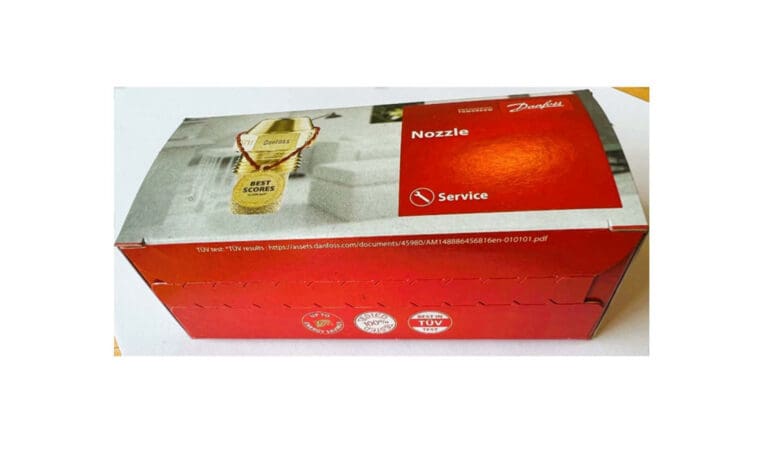 The new design uses less materials than the current design making it a more environmentally friendly solution as well as delivering the added bonus of easier handling.
Danfoss offers a range of quality oil nozzles in both brass and steel for standard burner systems with each nozzle tested 100% electronically for capacity and spray pattern. Producing nozzles in accordance with EN 293 and EN 299, the range includes a series of nozzles which are specially adapted to suit different markets.
Reducing consumption
A well-adjusted burner can reduce oil consumption by as much as 10% and keeping it free from soot can achieve even greater savings. Regular inspection and servicing are essential to ensure that oil burners run reliably and at optimum efficiency and Danfoss recommends changing the nozzle once a year for the benefit of both the environment and operating performance.
Talking to Oil Installer, Mark McElroy of Danfoss Burner Components commented: "The first noticeable change with the new service nozzle packaging is that we have done away with the sleeve to reduce material usage.
"Stamped out in one piece, the new box is easily opened by removing a simple, perforated tear strip which results in a sturdier container for better storage."
The changes were rolled out last month so customers will start seeing the new design soon.
"You should see the new boxes in the coming months," Mark confirms. "With a transition period where both designs, old and new, will be on the shelves."