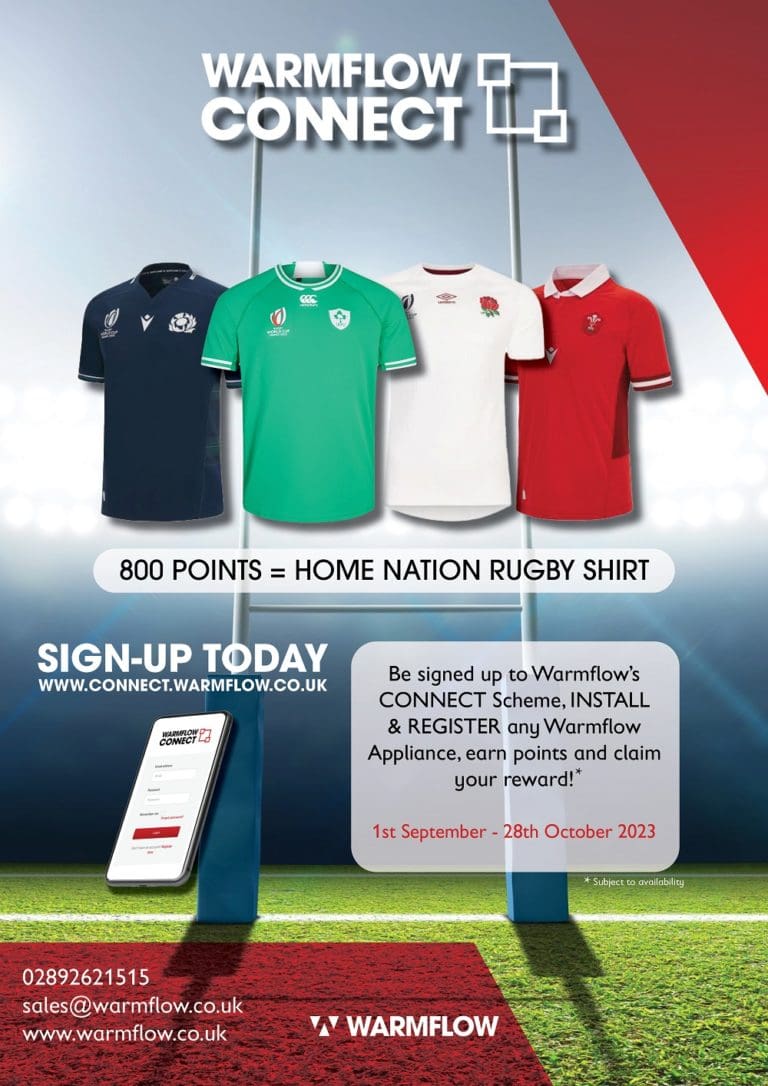 It has revolutionised the way engineers track boiler registrations, loyalty points and warranties and one of the popular benefits of the scheme is that it provides installers with access to a range of rewards that can be redeemed with points gained from registrations.
Special rewards promotion
Now, in celebration of the Rugby World Cup, which starts this week, Warmflow is giving you the chance to redeem FREE home nations rugby shirts! The promotion runs from 1st September to 28th October and participating couldn't be easier – simply register your Warmflow appliances on CONNECT and earn points that can be redeemed for a rugby shirt.
The scheme also gives installers access to Warmflow's expert technical support team for help with any technical queries or installation issues. This ensures that installations are carried out correctly and to the highest standards, reducing the risk of problems further down the line.
Another major advantage of the Connect Scheme is that it provides access to a wide range of training and development opportunities. Installers can keep up to date with the latest industry developments and best practices, improving their knowledge and skills as they go. This not only benefits installers, but also their customers, who can be assured that they are receiving a high-quality service from a knowledgeable and experienced professional.